okay so...a lot of you know that I play an OC muse here named Yunho Jung...well...this collage is the REAL LIFE Yunho...and in real life, he's the leader of Korea's number one boy band! That's right...I said boy band!
Boy bands are a huge commodity in Korea...pop music is the biggest form of music entertainment with hip hop in second and ballad/R&B in third pretty much so Korea banks on talent's good looks and ability to dance and sing at the same time
and in mid-2004...5 young men by the stage names Mickey Yoochun, Youngoong Jaejoong, Xiah Junsu, Choikang Changmin, and
U-Know Yunho
came together and came out with their first single...
and now in 2009...they are THE top group in South Korea, one of the top groups in Japan and are well known throughout all of Asia...
I myself have been a fan of theirs since their debut...Yunho isn't my favorite member but I do wuv him lol
Their album sales break records, their fan club Casseiopeia has a registered 800,000 members in Korea ALONE...and those are official members...their concerts sell out in a matter of minutes, and Yunho, the oldest member is only 22-23...the youngest member, Changmin (my favorite!) is only 21...and they're still going strong!
Their group color is red and they are TVXQ~! Dong Bang Shin Ki is their Korean name and it translates into "The Rising Gods of the East"...so here is a collage dedicated to them~!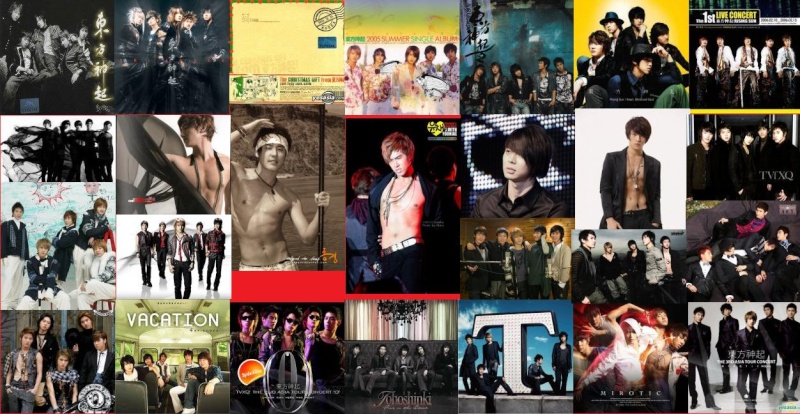 ---
Permissions in this forum:
You
cannot
reply to topics in this forum